July 16th, 2021
I have been really embracing my creative spark lately so I thought I would talk a bit about my own artistic journey today and how that has been developing for me over the past couple months. When I first started painting and making art seriously about 6 years ago, I was so focused on perfecting the final product that I didn't think at all about the technique that I used to get there. I became so hyper focused on getting it right that I didn't leave myself a lot of room to experiment or try new things. So when I began my courses for my BFA and was asked to paint and see in a different way than the slow, meticulous way that I was used to, I struggled a lot to keep up with the pace of my courses. With this, I started to really doubt my chosen degree as I struggled through painting fundamentals courses. Yes, my final paintings were turning out good still, but the process of getting there was becoming excruciating as I stumbled over details and perfection. It's within the past year that I really held space for myself to play with my art work, to see each piece as a journey as much as a final product, and it's in this that I've really found my spark to create again.
In my newest paintings, I've fallen in love with the smooth, butteriness of oil painting again just as I did when I first started in this medium. It feels like I've found my creative spark again as I can't wait to start new projects the moment that I finish the last one. What really allowed this to happen was when I released my need for everything to be perfect. Instead, I have found ways to push and pull with the paint to create enjoyable textures and colours throughout each piece, rather than focusing so hard on making everything look exactly like a picture. In other words, I have just been letting the paint be paint. In this, I've also gone from taking about 4 months to finish one 8"x10" painting to finishing three 18"x24" paintings within a month!
While I used to spend all of my time perfecting every inch of the canvas, I found it really held me back from making everything I wanted to because I needed everything to look flawless. By releasing this expectation from myself, I have finally found a place for myself within my process again and have come to look forward to spending hours in front of the canvas. Here are some of the paintings I've been working on lately in preparation for the Whyte Ave Art Walk on July 23-25. It will be my first art walk in two years since they were all cancelled last year and I am so excited to share my work and my passion with others again.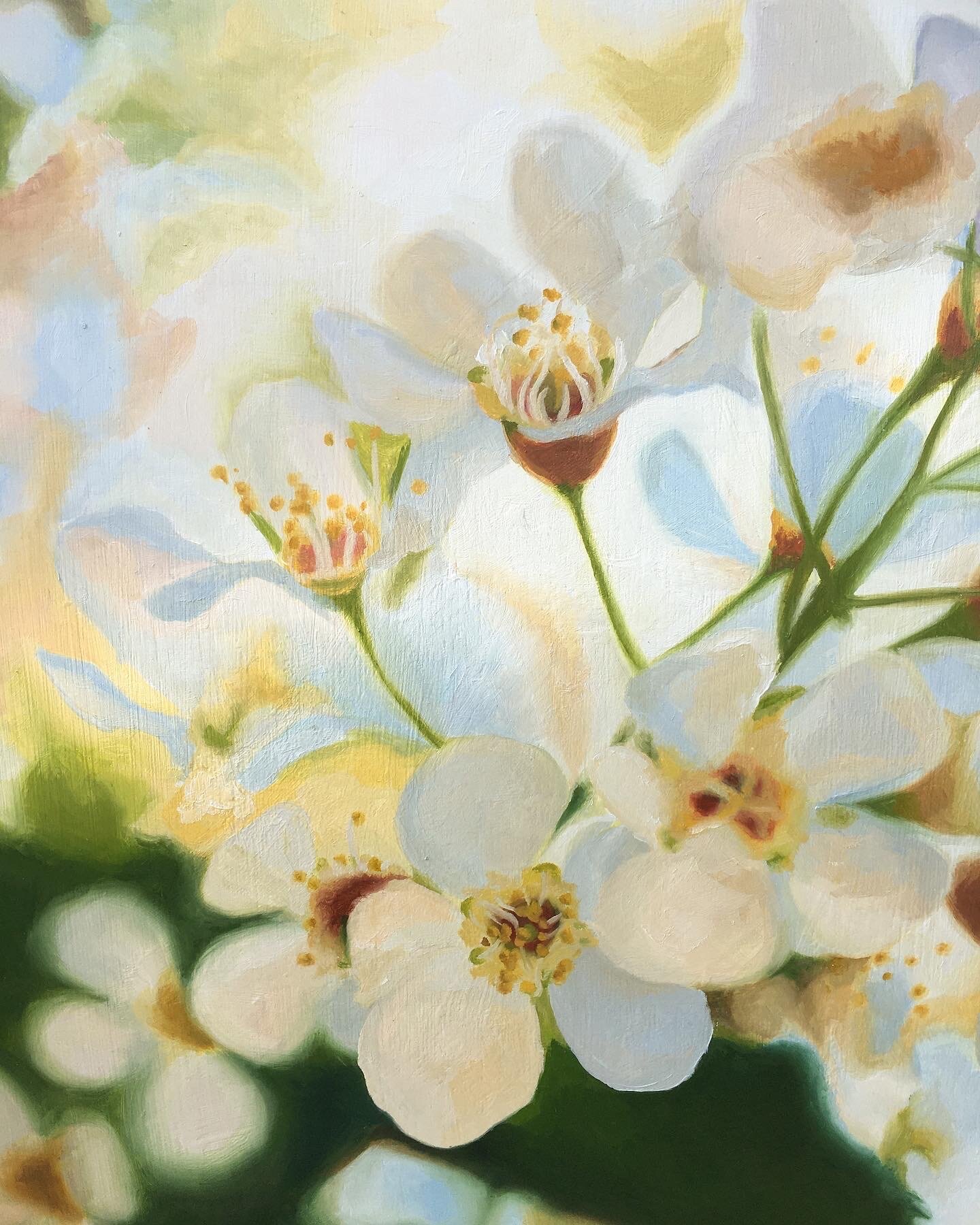 Take care friends,
Hanna