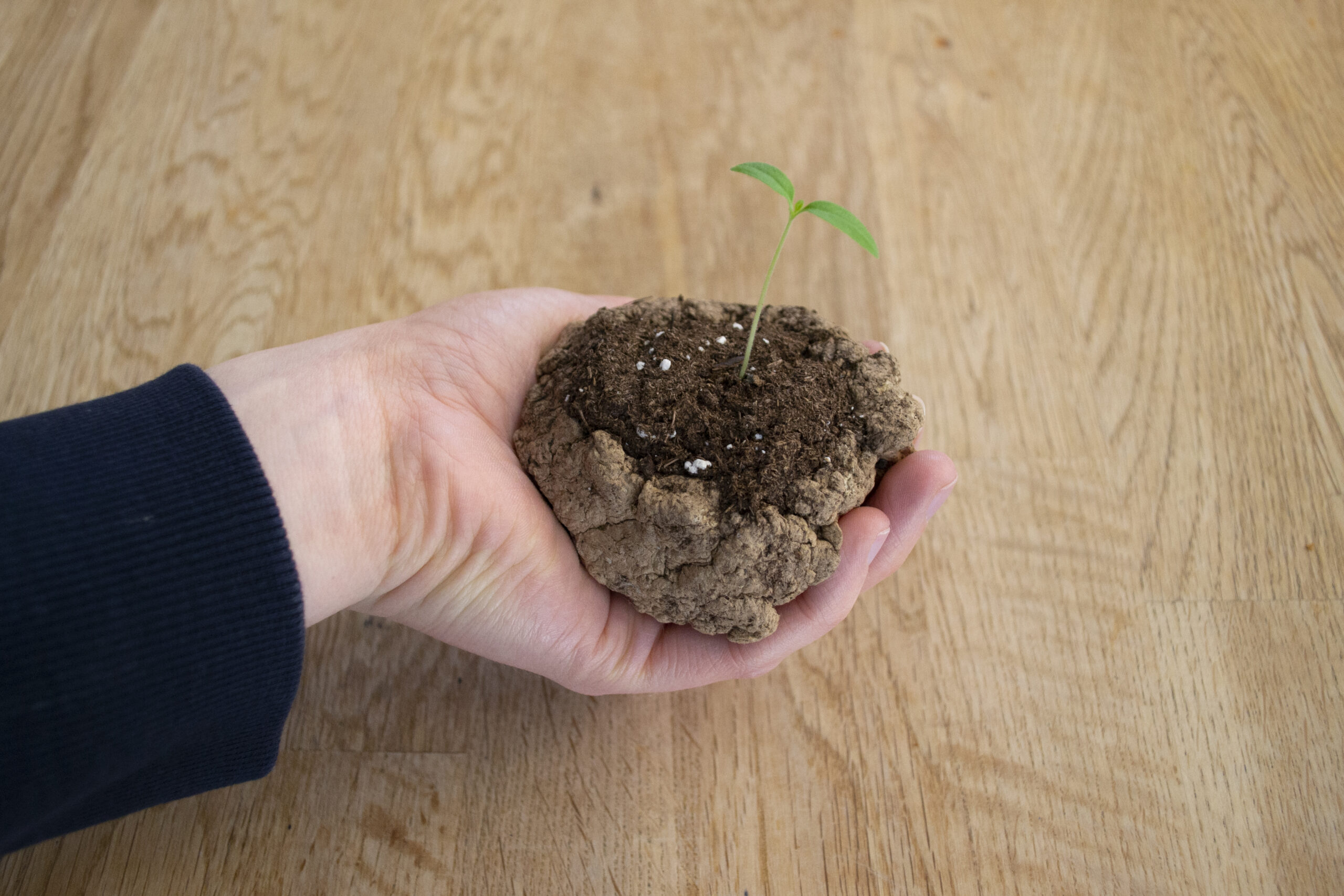 to hold and to be held, 2021
paper pulp, soil, and tomato plants.
"To hold and to be held" is an interdisciplinary project that explores the relationships created between humans and plants in the process of planting a garden. Coming to life in the form of compostable cardboard seedling cups, this project consists of video, performance and painting works that all converge through this search for reconnection.
As part of the project "To hold and to be held," this video documents the process of creating compostable seed cups that are molded into the shape of cupped hands. Vegetable seeds are then sown within the hand-held cups where they will grow into seedlings. As the seedlings grow and are planted into the garden, the cups will be allowed to decompose into the soil and the plant will grow and produce fruit.