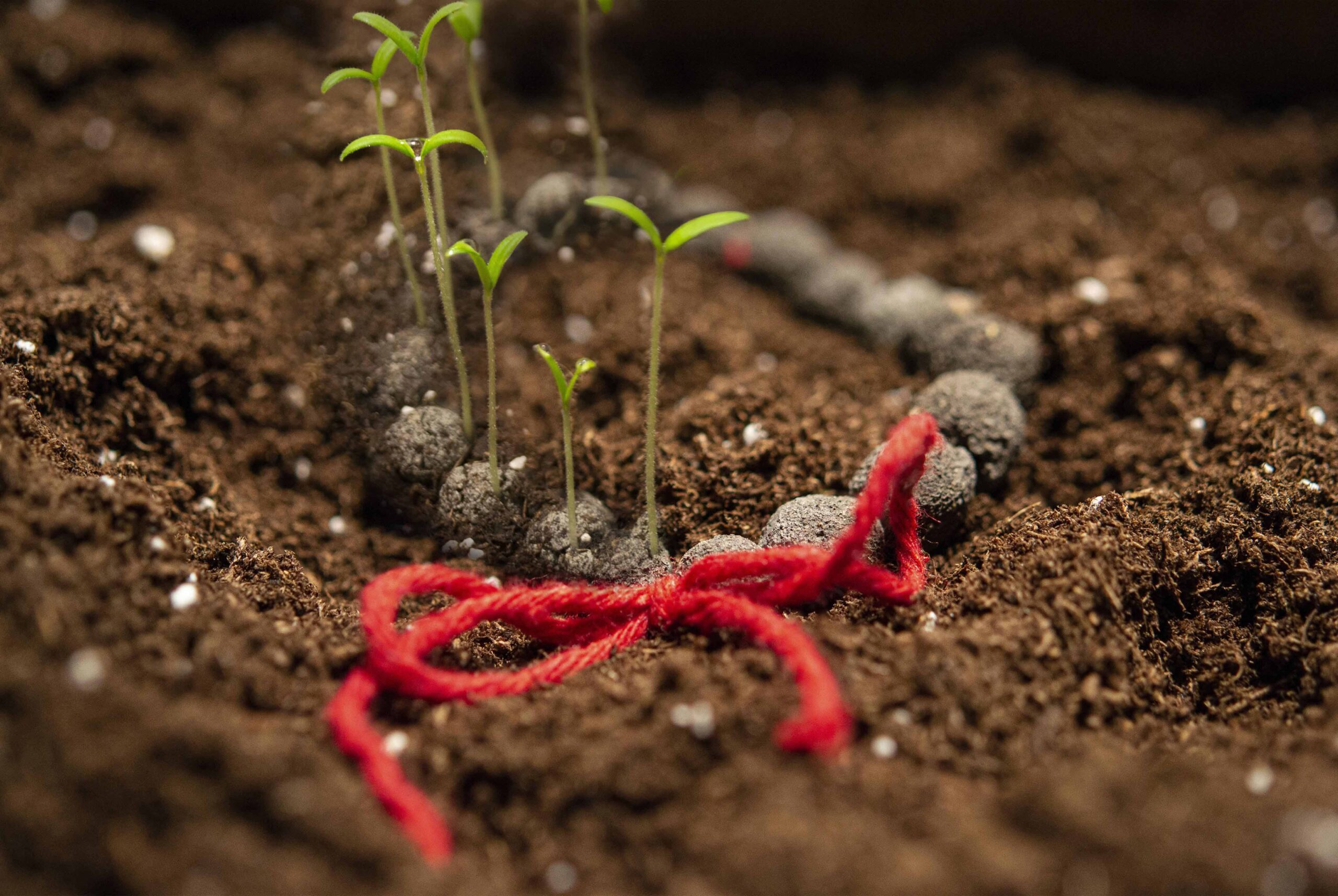 seed companion bracelets
2021-ongoing, collaborative.
In times of crisis, the garden has always seemed to be a place that people return to as a way to find food security and hope for the future. This work aims to show this relationship between gardener, plant, and community through the use of the seed as a vessel for hope and friendship in the shape of a bracelet. Alongside the bracelets, an 8 minute looping video and a series of photographs shot through a macro lens tell the story of the creation of the bracelets from the point of view of the seeds.
The seed bracelets are made of compostable material, with each bead containing the seed of a vegetable plant. The bracelets are to be worn throughout the winter before they are planted in the spring and grown into vegetable crops in backyard and balcony gardens around the city. By wearing the seeds and being responsible for planting and growing their own food, my hope is that this project will bring the wearers closer to the plants that produce their food, as well as help bring food production closer to homes.
seed bracelets: making, 2021
Thank you to everyone who reached out to receive a bracelet. The bracelet orders for 2022 have now been closed. I hope you can grow wonderful relationships with the plants in your bracelet.
Bracelet updates for 2023 are on their way soon. This project is ever changing and expanding, new things to come soon.